Utility Loaders, Tools and Attachments
Landscapers, contractors, and do-it-yourselfers, rent a Toro Dingo from Peterson the Cat Rental Store and make every project a breeze. The Dingo's compact size, powerful motor, and range of available attachments and configurations allow you to take on a variety of jobs in areas typically worked with a shovel and wheelbarrow. Whether you're hauling soil or mulch, grinding stumps, laying trench for underground pipe, or loading dump trailers, the Dingo has got your back!
---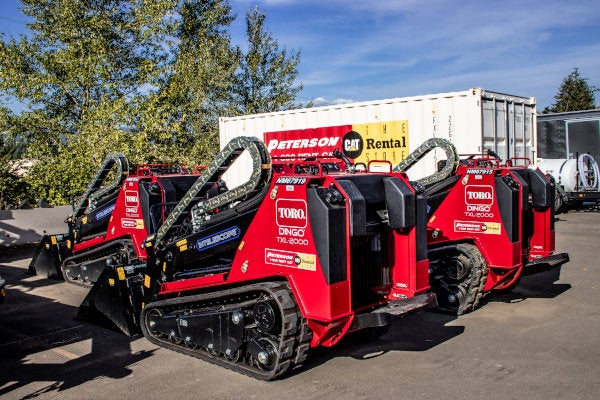 Dingo Loaders for Rent
Durable, powerful, and reliable, Dingo Loaders are the tool you need to lift, dump, and smooth material in tight quarters.
Dingo 323 Wheeled Loader
23 hp, 515 lb cap, 1567 lb wt
Dingo 525 Tracked Loader
23 hp, 553 lb cap, 2013 lb wt
Dingo TX1000 Tracked Loader
25 hp, 1075 lb cap, 2860 lb wt
Dingo TX2000 T Telescoping Loader
49 hp, 2000 lb cap, 6690 lb wt
---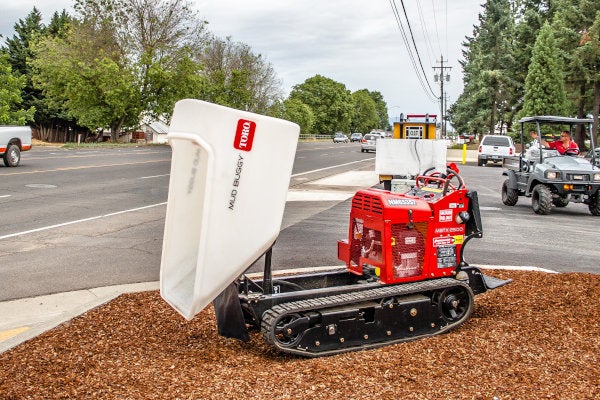 Dingo Specialty Tools Rent
Loading is only part of the capabilities of the Dingo lineup: cart out bulk materials with the Mud Bugg or grind stumps with attachments available in our rental inventory.
Dingo MB TX 2500 Tracked Mud Buggy
16 cu ft cap, 1575 lb wt
Dingo STX-26 Stump Grinder
Cutting Depth: 12.5″ below grade, 1200 lb wt
---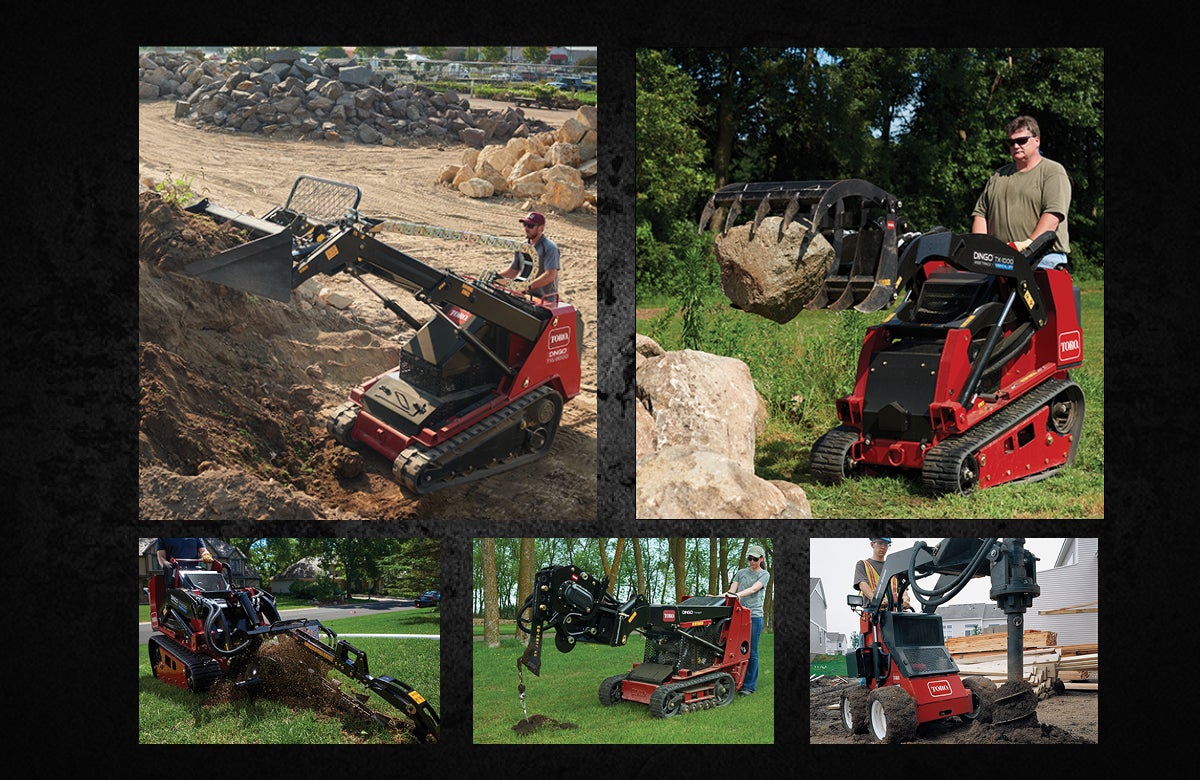 Dingo Attachments for Rent
Make the most out of your next Dingo rental with our lineup of attachments. We have the tools for any job.
Ride on Platforms
Cultivators
Augers (plus bits and extensions)
Landplane Levelers
Buckets
Forks
Hydraulic Tree Forks
Trenchers